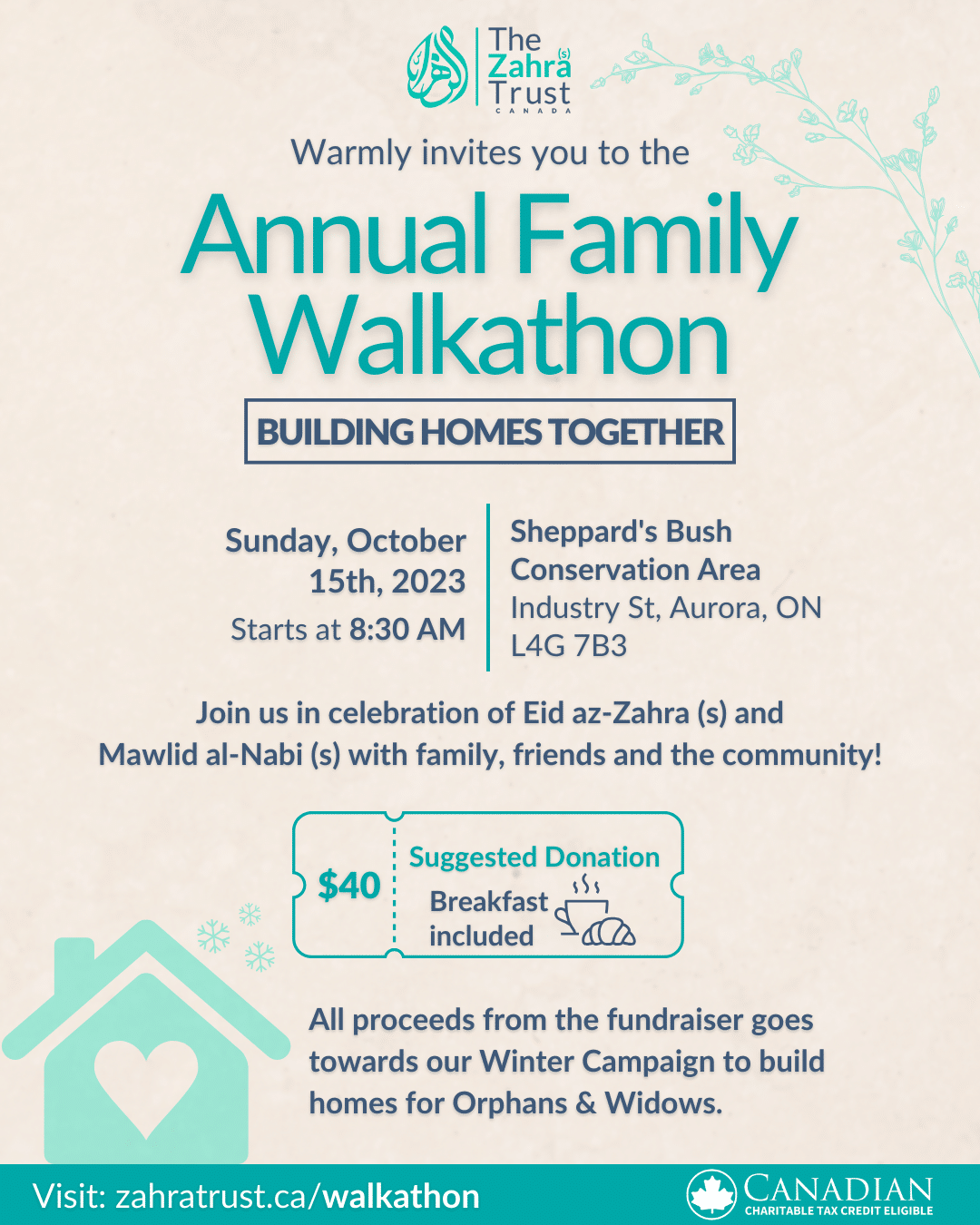 The Zahra Trust Canada warmly invites you to the Annual Family Walkathon: Building Homes Together.
Join us in celebration of Eid az-Zahra (s) and Mawlid al-Nabi (s) with your family, friends and the community on:
Sunday, October 15, 2023
at Sheppard's Bush Conservation Area
Industry St., Aurora, ON L4G 7B3.
The suggested donation is $40, and we request each family to raise a minimum of $100 for a great cause!
The program begins at 8:30 AM with breakfast.
Register below and donate to participate.
All proceeds from the fundraiser go towards our Winter Campaign to build homes for Orphans and Widows.
Annual Family Walkathon Registration Form