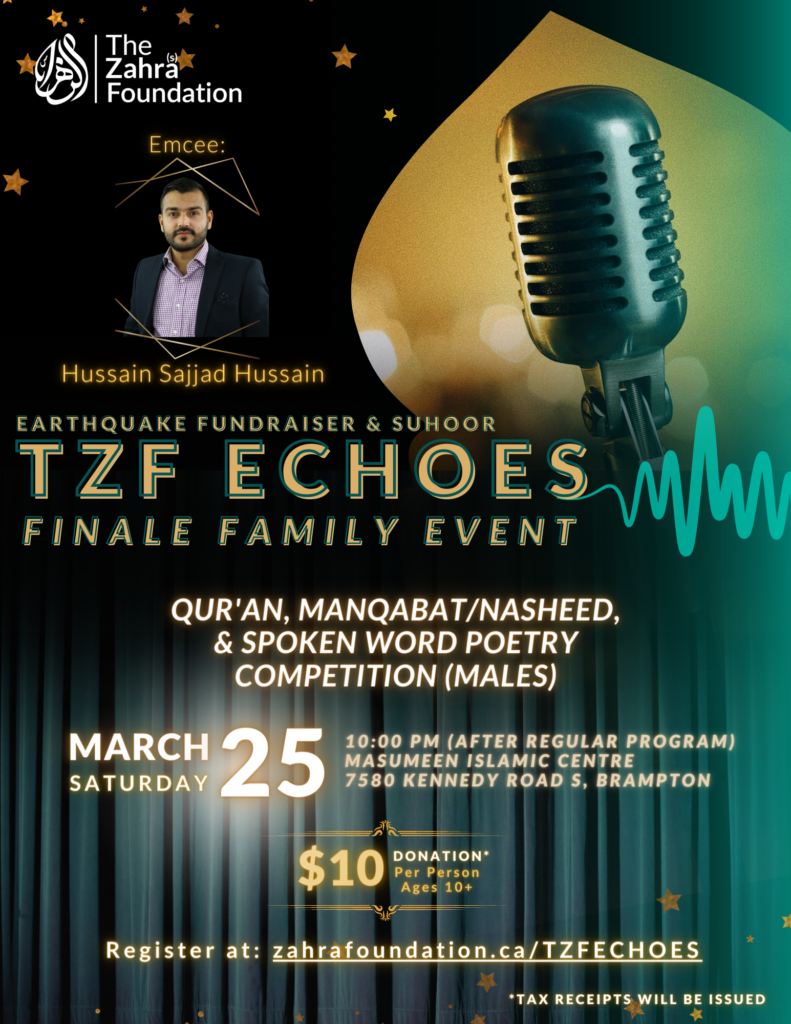 The Zahra(s) Trust Canada
presents
TZF Echoes Fundraiser & Suhoor
Spend an unforgettable evening with us, basking in the echoes of glorious Qur'an recitations and the praise & poetry for our Ahlul-Bayt (a.s).
Join us as the top 10 finalists of the TZF Echoes (Qur'an, Manqabat/Nasheed & Poetry) Competition perform LIVE!
Program includes Suhoor and a LIVE Art Auction in honour of Imam Ali ibn Abi Talib (a.s).
All proceeds from ticket sales & art auction will support the Earthquake victims in Syria and Turkiye.
When: Saturday, March 25, 2023
Doors open: 10 PM
Where: Masumeen Islamic Centre
7580 Kennedy Road S, Brampton ON L6W 0A1
Program & Suhoor Ticket Price per head (ages 10+): $10
Please register below and proceed to make a donation based on your total ticket price.
Your email transaction receipt will be used as proof of payment for entry.
Email [email protected] for any questions or concerns.
Thank you for your continued support, we hope to see you there!